In Memory of Katie Clausen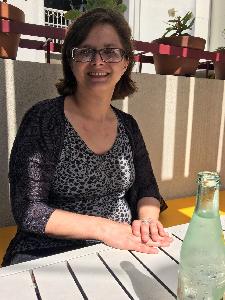 Team Fundraising Goal: $1,000.00
Total Number of Gifts: 44
Total Value of Gifts: $3,205.00
Please bookmark this page.
Recent Donors
Diane and John Ruggles
Lori Ruggles
The Ziha Family
Tauseef Salma
Marilyn & Chris Blaschke
Angela Sweet
Sharon & Lionel Prokop
Zhenning Gu
Ksenija B.
Gail and Fred Smith

Full Donor List
Please Give in Memory of Katie

We've created this page to honor our daughter Katie. She had a true appreciation of what the Houston Food Bank does to help those who are less fortunate and would be honored to have money raised in her memory to support this important cause.

While you're here, I hope you'll do two things. First, please make a donation to this fund and help us toward our goal of $1,000.00 that will provide 3,000 meals. Then, please come back to this page and leave a memory of Katie on the guest book to help us celebrate her life.

Thank you!
---
If you think this page contains objectionable content, please inform the system administrator.